Vermilion Flycatcher
birdfotos.com
Vermilion Flycatcher
Pyrocephalus rubinus
More informatiion @
http://www.birds.cornell.edu/AllAboutBirds/BirdGuide/Vermilion_Flycatcher.html
There are 11 images on this page, please wait for them to load.
Mostly found in or around areas adjacent to water in desert climates. As you will see in this photo review the difference between the male and the female is the same as night and day. I always like to show the female bird if possible. They are generally drab and not highly colored like the male.
The nest are almost always built on a flat "Y" branch and the cup nest is very shallow.
********************************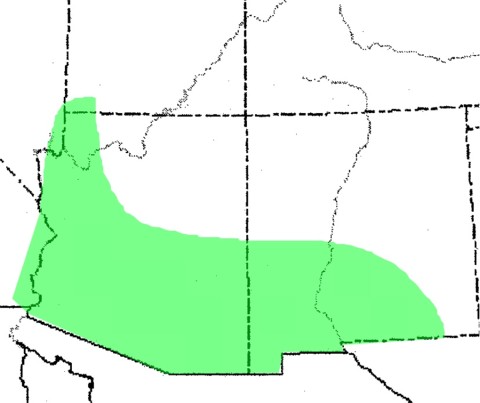 This map & the range may not be to any scale
I am only showing the Arizona & New Mexico range.
Remember now, no right clicking.
| | |
| --- | --- |
| Male-click on image | Female-click on image |
******************************
| | |
| --- | --- |
| Click on image to enlarge | Click on image to enlarge |
Here are a couple of images of the female from the under side.
She does have a bit of red on her.
The two images above were taken with a Nikon coolpic 900 dig/cam.
**************************************
I wanted to you the two above images of the eggs in the nest. I want you to see that we do use mirrors.
We do not pull down branches, or cut/prune branches. In order for you to be able to see the eggs
better I can go in and take just the nest out of the image, thus allowing you to view the eggs.
*********************************
Above the top left egg is a reflection from the mirror.
**********************
When you can see the bird on the nest that's fine. However, if there are several females flying around and only one nest, how would you be able to tell which one of them belong to the nest?
**********************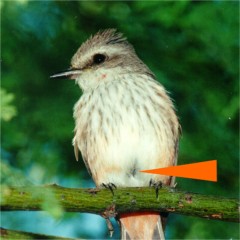 What is that arrow pointing to?
Well, what have we here? I do believe this is called an brood patch. It's a place on the breast where the feathers have been removed so the eggs can touch the bird's skin for heat during the incubation period.
Click on the picture to enlarge.
**********************************
You may contact me at birdfotos@aol.com